We're Mobilee
Creators of Software and IoT Applications. From concept to customers' hands.
BRING YOUR IDEA.
There are many great ideas out there and each one that made it big has one thing in common:
"The first step from an idea to something"
Bring your idea and we will help you to turn it into a great product or service.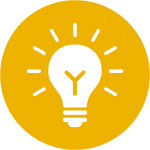 LET US BUILD IT.
Our motto is: start small. We will help to determine the essence of your idea. Why do people want it? Why will they use it? What need or problem does it solve?
Then we'll turn your great idea into a proof of concept and will build the first prototype at low cost. Something you can give users to test.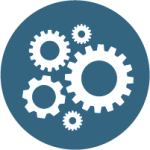 AND SEE WHAT PEOPLE THINK.
The quicker you give it to users, the sooner you will find out what they like and how it can be improved.
This phase of usability testing is critical in order to to gather the right feedback so one can make informed business decisions.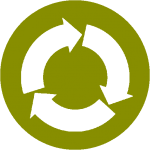 WHY MOBILEE?
Mobilee offers low cost mobile app, software and physical engineering  development; perfectly suited to build a first POC (proof of concept) and make sure it addresses a real market need before spending hundreds of thousands on development. Once the idea is proven viable, it is much easier to attract interest from investors.
Our team of bright, diverse creative minds, will aim to deliver a working prototype of your application within a few weeks.
We build mobile applications for web and/or native IOS (Apple) and Android platforms. Our software platforms are built from the ground up using tried and tested front- and, back-end technology.
We also have a strong focus on UX and design and believe a product will only be successful if users find it delightful, simple and easy to use.
Our development frameworks and architecture are scalable, efficient and responsive. With continuous R&D we remain on the forefront of technology, understanding which building blocks exist, and when and how to utilise them.
Virtual and Augmented reality
65%
Market research and feedback
65%
Some Fun Facts
Longest recorded chicken flight (seconds)
Million Apps on Apple and Google app stores
Ave. eye blinks per day (+-30 mins closed)
Years is took Leonardo to paint the Mona Lisa
Services
App Development
App Development
Before spending big money on building a full house app, we will help you build a low cost prototype to test the market and give users a working version at a fraction of the cost. From there it will be easy to get funding.
VR
VR
Our VR division is genius when it comes to creating Virtual and Augmented reality applications and they work super fast. We have launched various VR and AR projects which resulted in some very satisfied customers.
Websites
Websites
Web development isn't supposed to be rocket science, but it is surprising to see so many "failed" websites which don't engage and don't convert. Mobilee has years of experience in web-design which focus on SEO, increased traffic, leads and measurable ROI.
Videos
Videos
Our creative team enjoys to create videos that help promote products and services. We use clever techniques to make sure it wont cost you an arm and a leg.
Market Research
Market Research
Our young, enthusiastic team of market researchers will help you find out if your idea is viable by asking the right questions to the right people. When ready we can help with testing and launching prototypes.
"Mobilee helped us define and simplify our core message so anyone can understand it. They then produced the most amazing POC video. The response so far has been overwhelmingly positive."
Frans Kruger, Plus Social Health
"Professional, efficient and creative. Their support is excellent and I'd recommend their service to anyone."
Max Birch, fieldSENSE
"What a delightful experience. These guys know how to work with a small budget. They helped define and deliver a minimum viable product which was launched within 6 weeks."
CEO, Uber for Beauticians